The biggest carnival of charity. Together we stand for our country & people.
Our motto is to increase the awareness of helping people in emergency situation & take actions to mitigate the problems.
Winter is neither an enjoyable season nor a season of festivals for those who live below the poverty line and their condition turns for the worse in hostile weather. Poor slum people become very helpless but it is the elder people and children who suffer the worst. So many people in our country suffer to a great extent owing to the fact that winter is a rough season.  Last year from November 1 till December 29, at least 123,465 people afflicted with acute respiratory infection and diarrhoea were admitted to government hospitals across the country. The government has identified 296 upazilas where people were most affected by cold-related diseases this season such as influenza, dehydration and pneumonia. People from the northern part especially Dinajpur, Kurigram, Panchagarh, Thakurgaon, Gaibandha and Nilphamari etc suffer most in the winter season because temperature decreases most in these parts of Bangladesh.Our goal will be to stand by the side of these miserable people of the country and protect them from various cold-related diseases. And this year we need to stand by them even more, because one of the reasons for the spread of the Covid-19 virus is the cold.
We want to increase awareness among the youth to help the poor people in this worst situation. We want to include as much as people & communities & create a bigger platform so that we can stand by the helpless people. Youth can play a vital role in this worst situation. Youth always plays a tremendous role in the worst situation of the country. We all can be by their side from our home through mobile or computer. But in this pandemic and the worst situation we have to be by their side to put a smile on their face. So, we need a digital social gathering.
So we are going to take a necessary initiative this year for such miserable people. For this we will give a total of 10000 blankets in different remote areas of Bangladesh. Each blanket will cost 300 TK. If you can't help with money, you can stay by the side of these poor people by donating your old winter clothes or at least you can share this news with others. If we want, we all can do something for these people from our respective places according to our ability. It only depends on our will power.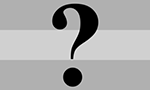 Bangladesh
Last Updated:

Loading...
Entrepreneur,
Fashion designer &
International model Founder Bibi Production
Communication Strategist,renowned speaker, vlogger & Chief Public Affairs Officer Nagad Banglades
Teacher, Author, Entrepreneur, Youtuber Founder & CEO of 10 Minute School Queen's Young Leader 2018Forbe's30 Under 30Bangladesh
Former Indian Major, Bollywood Actor, Motivational Speaker & International TedX Speaker India
CEO
Intrapass GmbH
Switzerland

Directors
Maritime Entrepreneurs Pte Ltd.
Bangladesh

Executive Director
SHWAPNO
Bangladesh

Founder and Captain
Bangladesh wheelchair cricket team

Former opener
Premier Division,
Bangladesh Cricket Board
Founder and coach
Women's Dreamer Cricket Academy,
Rangpur

আমি কাজ করি গ্রাম বাংলার মাটি ও মানুষের জন্য। আমি জানি করোনার এই ভয়াবহ পরিস্থিতিতে তাদের পক্ষে টিকে থাকাটা অনেক কষ্টের। সাথে যুক্ত হয়েছে শীতের তীব্র কষ্ট। এ পরিস্থিতিতে অসহায় দরিদ্র মানুষদের জন্য 'পেনি ফর মেনি' একটি চমৎকার উদ্যোগ নিয়েছে। আমি 'পেনি ফর মেনির' সফলতা কামনা করছি এবং সকলকে আহ্বান করছি এ উদ্যোগের সাথে থাকার জন্য।
Most of the founding members of this organization are young and energetic. I personally know them very well. I wish they will go a long way.
I personally know 'Penny For Many' and their management team. They have been taken many impressive initiatives for the poor people of our country. They did a good job. I wish their progress in future
Though 'Penny For Many' is a new organization in NGO sector, but its performance & progressions is appreciable. I wish success and bright future for them.
I know 'Penny For many' since their starting. Now a days they are really doing a good job. Recently their new project named Lets Do For Bangladesh is an excellent idea in this crucial situation, where the whole world has stopped their normal life. I wish success in their all noble causes.