Penny For Many' (PFM) was founded in November, 2019 . PFM is a non-government, non-political and non-profit organization. PFM is aimed at developing a better society through voluntary activities. PFM has many projects such as food, education, health, emergency crisis, human rights etc.
VISION:  Building A Future In Which People Live In Happily & Harmony.
MISSION: Our mission is to empower people and communities in situations of poverty, illiteracy, disease and social injustice. Our interventions aim to achieve large scale, positive changes through economic and social programs that enable women and men to realize their potential.
Project Livelihood
Full Family/One Of
আমি কাজ করি গ্রাম বাংলার মাটি ও মানুষের জন্য। আমি জানি করোনার এই ভয়াবহ পরিস্থিতিতে তাদের পক্ষে টিকে থাকাটা অনেক কষ্টের। সাথে যুক্ত হয়েছে শীতের তীব্র কষ্ট। এ পরিস্থিতিতে অসহায় দরিদ্র মানুষদের জন্য 'পেনি ফর মেনি' একটি চমৎকার উদ্যোগ নিয়েছে। আমি 'পেনি ফর মেনির' সফলতা কামনা করছি এবং সকলকে আহ্বান করছি এ উদ্যোগের সাথে থাকার জন্য।
Most of the founding members of this organization are young and energetic. I personally know them very well. I wish they will go a long way.
I personally know 'Penny For Many' and their management team. They have been taken many impressive initiatives for the poor people of our country. They did a good job. I wish their progress in future
Though 'Penny For Many' is a new organization in NGO sector, but its performance & progressions is appreciable. I wish success and bright future for them.
I know 'Penny For many' since their starting. Now a days they are really doing a good job. Recently their new project named Lets Do For Bangladesh is an excellent idea in this crucial situation, where the whole world has stopped their normal life. I wish success in their all noble causes.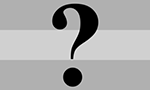 Bangladesh
Last Updated:

Loading...
Phone: +88 01767-236 183; +88 01923-869 231
Email: info@pennyformanybd.org
Head Office: House No: 8/6/3, Road: 1,
Shyamoli, Dhaka-1207, Bangladesh

Project Office: Bihari Camp, Mirpur 10,Dhaka-1216
Sunday - Thrusday ; 10 AM to 5 PM (GMT+6)